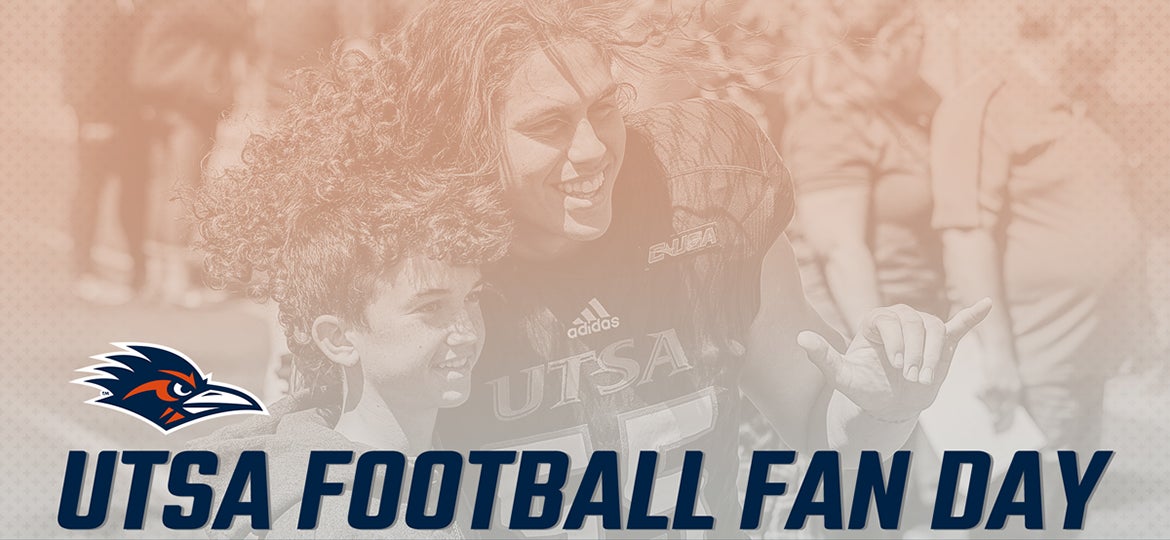 UTSA Football Fan Day Set for Aug. 25
UTSA Football Fan Day will be held on Saturday, Aug. 25, at the Alamodome. Admission and parking are free and the event is open to the public.
A collaboration between UTSA Athletics, the Alamodome, the City of San Antonio, the Tricentennial Commission and Centro San Antonio, UTSA Football Fan Day will simulate the experience of a UTSA game day at the Alamodome, complete with family-friendly activities on H-E-B Plaza starting at 2 p.m. and the Spirit Walk between Lots B and C at 4 p.m.
Parking opens at 10 a.m. and tailgating will be allowed. Doors will open at 4:30 p.m. and the scrimmage is scheduled to begin at 6 p.m. An autograph session will be held on the field following the conclusion of the practice session.