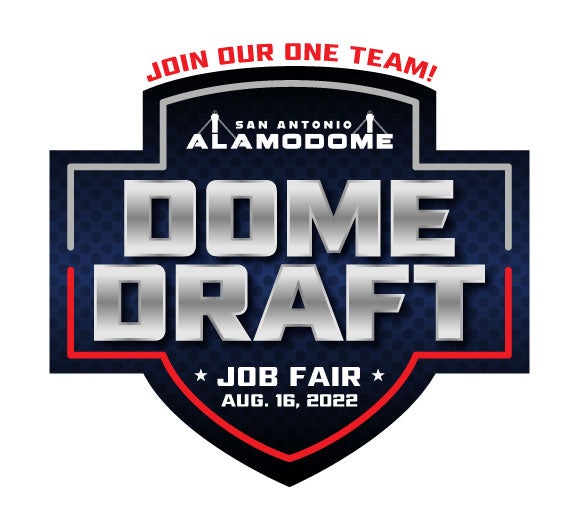 Dome Draft - Job Fair
August 16, 2022 | Alamodome
Join us at the Alamodome for our Dome Draft Job Fair. We have a variety of part-time positions for our Box Office, Event Security, Food & Beverage, Guest Services, Housekeeping Services and Parking Services. Apply on-site or online at www.alamodome.com/about-us/employment-opportunities. This event will start at 4PM and go until 8PM.
Attendees can enter for a chance to win concert and event tickets at the job fair!
Related Links

Download or Print the Flyer

Help Alamodome spread the word!

PARKING

FREE PARKING

ENTER LOT C OFF OF CHERRY STREET AND ENTER THROUGH GATE 1 AT THE H-E-B PLAZA.