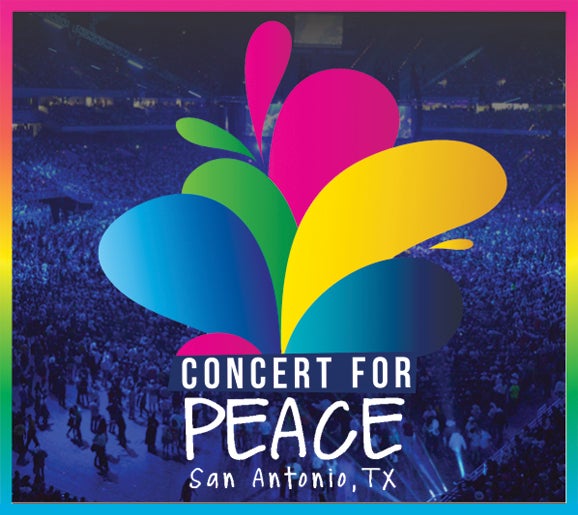 Details coming soon!
SUITE RENTALS AVAILABLE

Luxury Suites are available!

For Alamodome Suite Rental pricing, availability or information:
www.alamodome.com/events/suite-rentals

or Email: [email protected]

BOX OFFICE HOURS

EVENT DAY BOX OFFICE HOURS:
TBA

STANDARD BOX OFFICE HOURS:
The Alamodome Box Office is a walk-up service open Monday through Friday, 10:00AM-5:00PM.

Methods of Payment Accepted: The Alamodome Box Office can accept cash, Visa, MasterCard, American Express, or Discover. We do not accept checks as a method of payment.

CLEAR BAG POLICY IN EFFECT

Clear bag policy enforced. All attendees will have their bags checked prior to entering the building. For information on the types of bags allowed, download the Clear Bag Policy PDF Flyer.

PLEASE NOTE: The above list is provided as a courtesy to patrons and is not intended to be inclusive of all types of bags that are not allowed into the building. The Alamodome reserves the right to prohibit any item deemed dangerous or unsuitable by Alamodome Security.

LEY DE BOLSOS TRANSPARENTES DEL ALAMODOME

El Alamodome sugieren no traer ninguna clase de bolsa de mano al estadio pero las siguientes son permitidas:

Bolso transparente que no supere las medidas de 12" x 6" x 12"
Bolso transparente para congelar de un galón de capacidad
Una cartera pequeña o bolsa de mano, con o sin correa, con una medida no mayor a 5.5" X 8.5". La correa no puede ser una cadena de metal.

PARKING

DAY OF SHOW: Alamodome parking (cash only) is available in Alamodome lots B and C on a first-come, first served basis.

Disabled Parking and Disabled Drop-off ONLY is located in lot A.

No In & Out parking.

A map to alternative downtown parking lots can be found here.

PROHIBITED ITEMS

PLEASE NOTE: Pocket knives, pepper spray and purse/wallet chains are prohibited items and are not allowed into the Alamodome. All attendees are subject to bag check prior to entering the building. The Alamodome reserves the right to prohibit any item deemed dangerous or unsuitable by Alamodome Security.

The following items are prohibited to enter the building for this show:

Weapons, firearms, knives
Noisemakers
Footballs
Laser pointers
Fireworks
Sealed packages
Selfie sticks, monopods, tripods, camera bags, GoPros, drones
Flags attached to poles
Bottles or cans, coolers or containers
Outside food or beverage
Animals (with the exception of service or guide animals)

A full list of prohibited items can be found here.

ATM LOCATIONS

Field Level:
North bottom of escalators

Plaza Level:
NW corner near section 141
NE corner near section 105
SE corner near section 119
SW corner near section 127

Club Level:
Near section 240

Upper Level:
Outside section 305

FIRST AID AND NURSING MOTHER ROOM

FIRST AID LOCATIONS:

TBA


NURSING MOTHER ROOM:

TBA

LOST & FOUND

All found items should be turned in to the North Plaza Concierge Desk during the event.

UBER/LYFT RIDE SHARE AREA

The designated ride share pickup and drop off location is at Montana and Tower of the America's Way on the southbound I-37/281 Access Road.