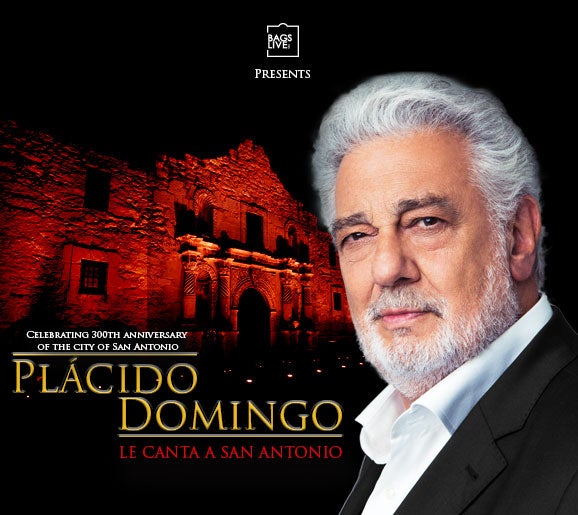 ---
LE CANTA A SAN ANTONIO 
Time
8:00PM
Ticket Prices
$45-$400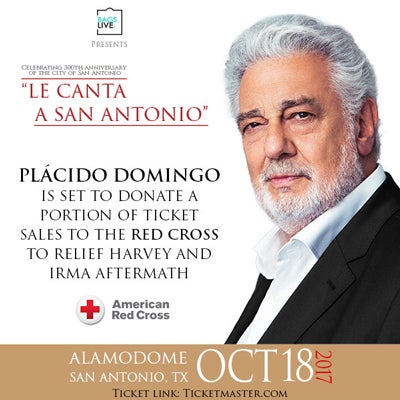 Please join Plácido Domingo on October 18, 2017 at the Alamodome and support with him the Red Cross serving the greater San Antonio area in relief of the hurricanes Harvey and Irma aftermath.
Plácido Domingo is set to donate a portion of his ticket sales to the Red Cross National Disaster Relief Fund in benefit of all those effected by the catastrophic hurricanes that have struck the southern half of the United States.
The donation will come from "Plácido Domingo le Canta a San Antonio" that is taking place at the Alamodome. Concert organizer, Bags Live, will also be contributing to the donation.